Yosi Horikawa – Guest mix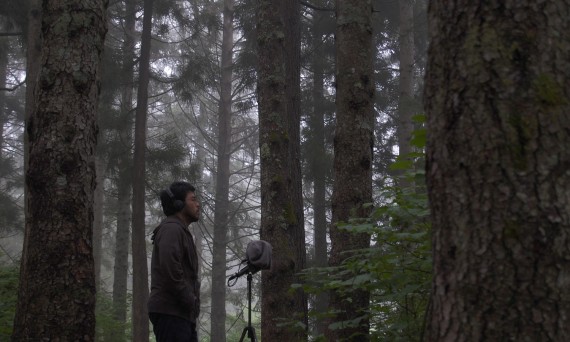 We stay in Japan for our next guest mix with Yosi Horikawa stepping up to bat. I can't quite remember but I think I first discovered Yosi's work via Fulgeance and Jay Scarlett when I was in Italy in April for a couple of gigs with the pair. Fulgeance mentioned Yosi's name following his Japanese tour and Jay dropped me a copy of his Mavericks Session 2 EP which featured Yosi's amazing 'Cook From South' track (which we consequently dropped on the show cos it's absolutely killer).
I continued to follow Yosi's music from then, regularly checking his Soundcloud for new stuff. He dropped a guest mix for Fulgeance's Mixette series (which you should always check by the way) and from there it was only a simple move for us to also request a mix, especially after hearing his more recent work (again on soundcloud).
As regular listeners know our links with Japan are strong and I've personally always supported the music coming from the country's many underground producers starting with my earlier work on the tablist scene all the way to the electronic undercurrents of the capital in recent years (check the archives) and the addition of the Raid System family as hosts of a monthly Rhythm Inc show. The thing I love most about Yosi's music is that it's easily the most original stuff I've heard coming out of Japan in recent years. The way he approaches composition, his usage of recorded/found sounds and the diversity of his productions and the styles they touch upon all make him stand out as a truly original voice and talent in an increasingly saturated market. A self-taught sound designer from the age of 12, Yosi is a truly unique producer and he manages to bridge the worlds of sound design and electronic music as elegantly and fascinatingly as Amon Tobin.
All of which is reason to celebrate this guest mix. It features his own productions, recordings of tribes from Tanzania as well as rap classics from Jungle Brothers, Smiff N Wessun and O.C and music from favourites of ours like Japanese producer Riow Arai, Yoggyone and Jagga Jazzist.
Yosi can be found on the internets at the above addresses and has a forthcoming release on French label Eklektik records, tracks from which can be heard on the label's soundcloud and his own.
As always download or stream the mix below. Or subscribe to the RSS/iTunes/newsletter and never miss a show.
Massive thanks go to Yosi for his time and enthusiasm and to Pierre Fulgeance for the hook up. よろしくおねがいします!
Download Yosi Horikawa – Rhythm Incursions guest mix (right click and save as)
Tracklist:
01. Collin Walcott, Don Cherry, Nana Vasconcelos – Mumakata
02. Alex Gopher – The Shell
03. Haruki Matsuo – Underground Dwarf
04. Riow Arai – Status
05. Jungle Brothers – What U Waitin' 4
06. Jaga Jazzist – 220 V _ Spektral (Final Mix)
07. Yosi Horikawa – Cook From South
08. Rito Tribe – E E Marangao
09. Tanzanian Tribe – New Year-Harvest Festial
10. Tokimonsta – Sa Mo Jung (思母亭)
11. Miles Davis – Rated X
12. Smif-N-Wessun – Wontime
13. O.C. – The Crow
14. Lord Finesse – True And Livin'
15. Artifacts – Flexi With Da Tech(nique)
16. Black Sheep – Peace To The Niggas
17. Fulgeance – London Falling
18. Zoffi – Bubble Command
19. Surgeon – Krautrock
20. YoggyOne – Aerith
21. Yosi Horikawa – letter
Never miss a show
Subscribe via our iTunes channel, RSS feed or newsletter and never miss a show. Simply click below:
blog comments powered by